Mijn fietstocht van 2023 staat in het teken van de nurdels of wel de plastic korrels die als grondstof in de plastic industrie gebruikt worden.
The great nurdle hunt is gestart in 2013 door de vrijwilligersorganisatie Fidra (https://www/Fidra.org.uk) die zich bezighoudt met allerlei projecten om plastic afval en chemische verontreinigingen in het milieu te reduceren. Dit burgerinitiatief waarbij de vindplaatsen en aantallen van deze plastic korrels in het milieu vastgelegd worden levert informatie om uiteindelijk de industrie en overheid aan te spreken op hun verantwoordelijkheid en gezamenlijk tot actie te komen om deze plastic vervuiling van ons milieu tegen te gaan.
Ik wil hieraan een bijdrage leveren door tijdens mijn fietstocht langs de kusten van Schotland, Engeland, België en Nederland diverse locaties langs de kust te bezoeken en aantallen plastic korrels vast te stellen.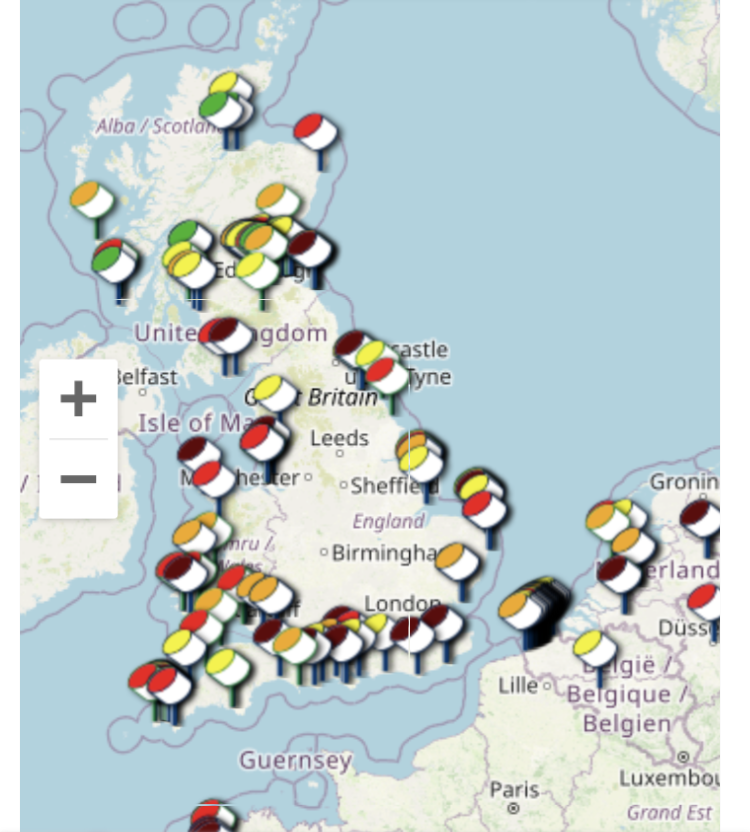 Nurdle vindplaatsen in 2022 (gepubliceerd door nurdlehunt.org.uk)